Our Work Culture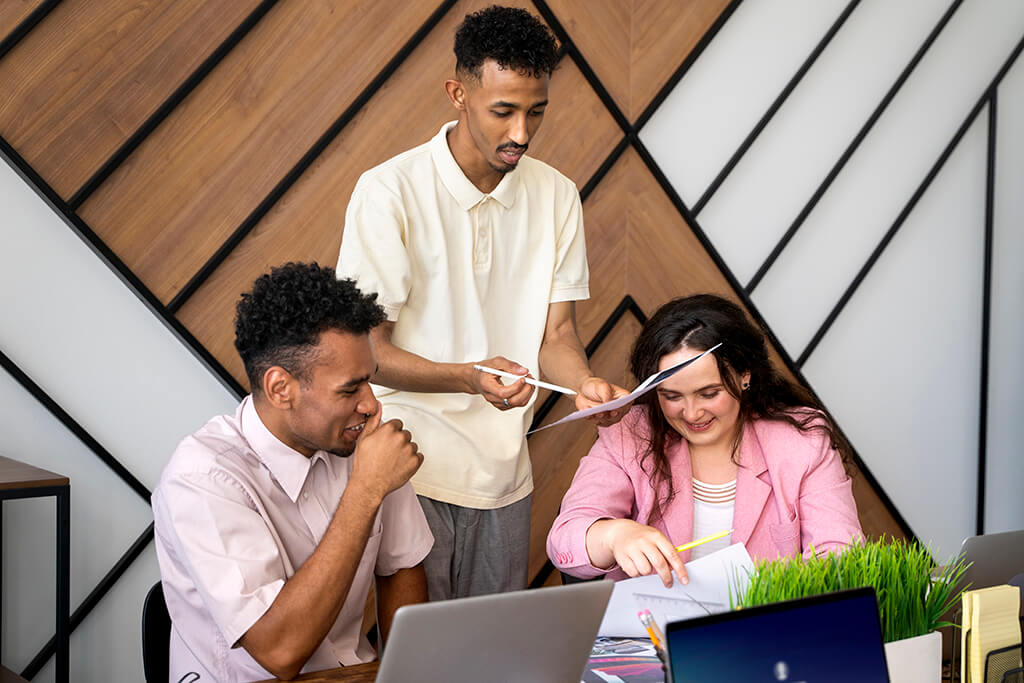 We are glad you are here at RedandBlue Applied Innovations, where we value compassion and teamwork above all else. We believe we can create a productive workplace that results in happier workers, higher productivity, and better outcomes for our clients by fostering a supportive and inclusive environment.

RedandBlue uses a hybrid and virtual office model to accommodate the individual needs of its clients. With our hybrid model, employees can work both on-site and remotely for a better work-life balance. We can assemble the best team for each project, regardless of location, because we are a Virtual Office and can hire qualified professionals from anywhere in the world.

We adhere to the principle of treating our staff with confidence and trust. Candidates hired by RedandBlue go through a thorough evaluation of their credentials and professional background; after being given the job, they are trusted to work without the need for constant oversight or micromanagement. While still receiving support from their teammates, our employees are given the freedom to work independently.


Our work culture is centred on collaboration. We value collaboration and urge teamwork among our staff members in order to accomplish our objectives. We are confident that by encouraging collaboration, we can develop original solutions and provide our clients with outstanding outcomes.

Finally, care is a crucial component of our workplace culture. Whether it is by offering opportunities for professional development or by supporting mental health, we believe in looking out for our employees. At RedandBlue, we understand that happy and healthy employees are the key to success.

In conclusion, RedandBlue Applied Innovations is proud of its collaborative and caring workplace culture. We support a collaborative work environment where employees are treated with trust and respect and given the freedom to work independently in order to produce creative solutions and outstanding results for our clients.