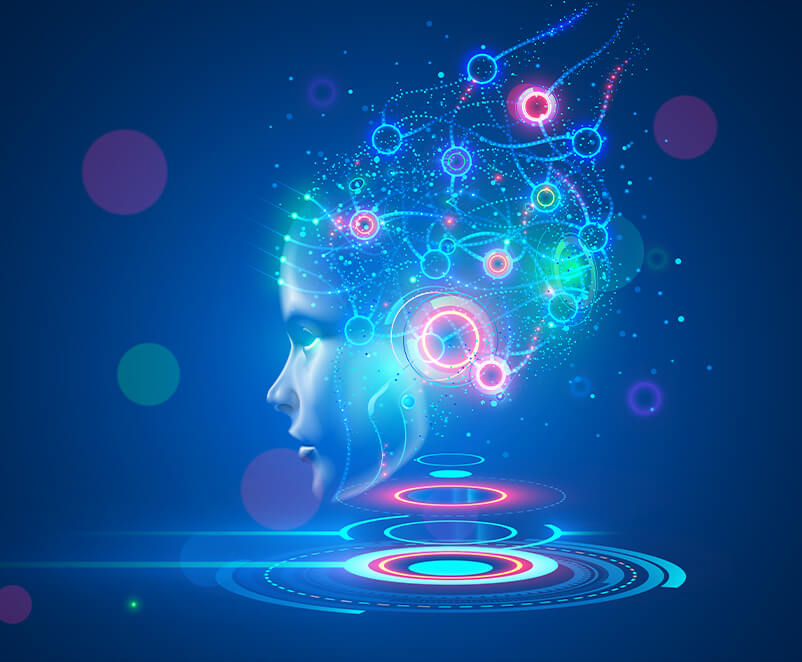 AI-ML Enabled Services
Automate Process with Artificial Intelligence and Machine Learning to make Smart Decisions
Harnessing the power of artificial intelligence (AI) and machine learning (ML) is crucial for businesses looking to stay ahead of the competition in today's fast-paced and data-driven world. With our cutting-edge solutions, RedandBlue is at the forefront of AI/ML-enabled services, assisting businesses in gaining new insights, automating procedures, and fostering innovation. Our dedication to providing outstanding results, along with our knowledge of AI and ML, make us the perfect partner to meet your needs.

With RedandBlue's artificial intelligence and machine learning services, you can automate processes, improve customer relationships, take advantage of improved analytics, and future-proof your business processes, ensuring you stay relevant to the changing market and customer needs. The possibilities are endless when you use our AI and ML consulting and solutions, allowing you to gain fresh insights and access to fresh revenue sources for your company.
Request Service
Why Sign-up for Artificial Intelligence(AI), Machine Learning(ML) Enabled Services?
Build modern digital experience with Artificial Intelligence(AI), Machine Learning(ML) services.
We are a reputable and trustworthy AI and ML company that provides services to companies of all sizes and shapes that are human-centered, outcomes-oriented, and pragmatic.
AI engineers and ML developers are adept at spotting AI opportunities and removing roadblocks to the development of more advanced, innovative, and intelligent business solutions.
Help you develop and implement ML models and algorithms that aid in making more informed decisions.
Aspire to assist our clients in navigating disruption risks and strengthening their resilience to the new normal.
To create the ML models of your choice, make use of the most recent tools and technologies.
A globally efficient platform offers customizable settings, onboarding, payroll, contract changes, and payment options.
Make the most of your data by using it to gain fresh insights and access new business revenue sources.
Discover how enterprises trust us when we demystify the complexities of Artificial Intelligence(AI), Machine Learning(ML) deployment.
RedandBlue streamlines artificial intelligence and machine learning integration, offering an all-in-one solution for tech-driven firms.
Predictive Analytics & Strong Insights
Provide vital insights and streamline large sets of unstructured data.
The Artificial Intelligence(AI), Machine Learning(ML) enabled services from RedandBlue offer insightful analyses and powerful insights that can transform your company. To analyze massive amounts of data, find patterns, and produce useful insights, our team of experts uses advanced-level algorithms and models. By utilizing the potential of AI and ML, we empower your company to remain adaptable and proactive in a market that is changing quickly by enabling you to make data-driven decisions, spot trends, and predict outcomes with greater accuracy.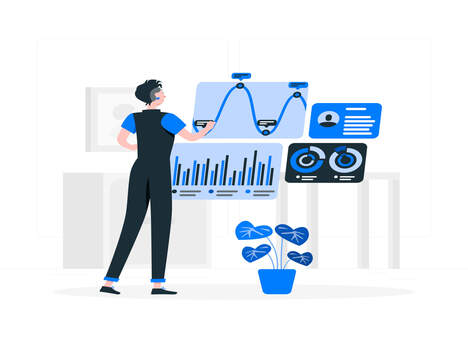 Process Optimization and Automation
Support, optimization, and monitoring available round the clock for both current and future AI solutions.
Our AI and ML solutions provide automation and process optimization capabilities that improve productivity, lower costs, and streamline your business processes. We use AI and ML algorithms to identify bottlenecks, improve resource allocation, and optimize decision-making processes, from automating repetitive tasks to optimizing complex workflows. Routine tasks can be automated so that your workforce can concentrate on high-value tasks. This increases productivity and enables your company to accomplish more with fewer resources.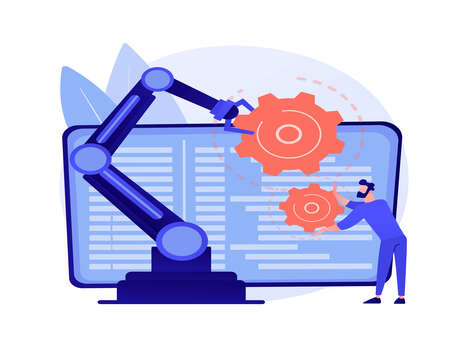 Unique Customer Experiences
AI-enabled customer experience for improved business process simplicity, effectiveness, and productivity.
Business success depends on providing exceptional customer experiences, and AI and ML are essential to achieving this goal. At RedandBlue, we use AI and ML technologies to analyze customer data, pinpoint preferences, and offer individualized experiences to a large number of users. Understanding customer behavior and preferences enables us to assist you in customizing your marketing initiatives, enhancing pricing strategies, and offering personalized recommendations, all of which will ultimately increase client satisfaction and loyalty.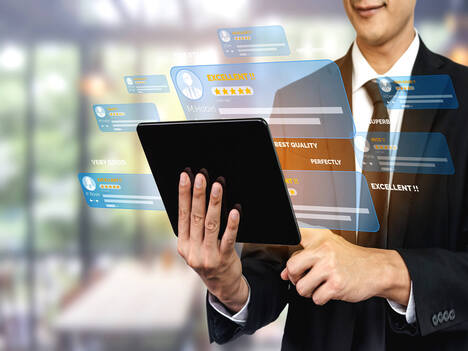 Monitoring Fraud & Managing Risks
Machine learning and artificial intelligence allow businesses to identify fraud proactively, effectively, and precisely.
Protecting your company from fraud and managing risks is crucial in today's increasingly digital world. Strong fraud detection and risk management solutions are among RedandBlue's AI and ML-enabled services. We assist you in spotting anomalies, spotting potential fraudulent activity, and mitigating risks in real-time by utilizing cutting-edge algorithms and ML models. The highest level of security and risk mitigation for your company is provided by our AI-powered systems, which continuously learn from data patterns and adjust to new threats.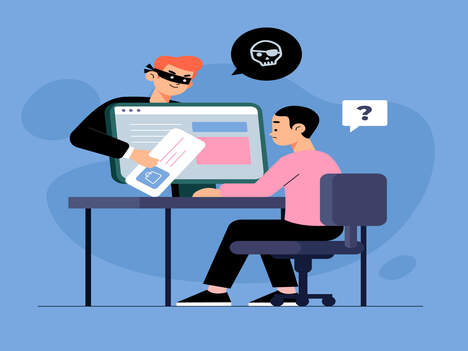 Customized AI/ML Solutions
Scalable AI/ML-driven tool that ensures accurate detection of abnormal performance, or equipment failures.
Every business is different, with its own unique needs and challenges, and we at RedandBlue recognize this. Because of this, we provide specialized AI/ML solutions that are based on your needs. Our team works closely with you to comprehend your business's objectives, procedures, and pain points so that we can create and apply AI/ML models that specifically cater to your requirements. We make sure that our solutions seamlessly integrate with your current systems and produce measurable results thanks to our extensive industry knowledge and expertise.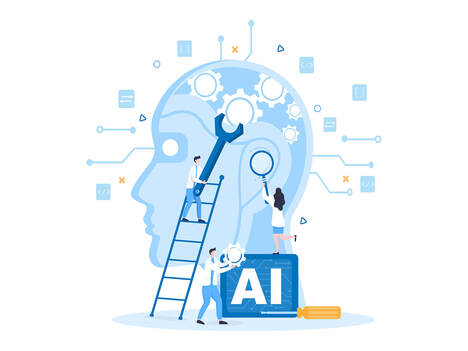 Consider the Difference
Services for Artificial Intelligence and Machine Learning to Improve Your Business Operations.
RedandBlue stands out as a reliable partner in AI/ML-enabled services. We are well-equipped to serve you best thanks to our dedication to excellence, cutting-edge AI/ML capabilities, and commitment to comprehending your business. The entire process, from solution design and implementation to ongoing support and optimization, is handled by our team of professionals. By deciding on RedandBlue, you gain a tactical advantage, utilizing the power of AI/ML to open up new possibilities and advance your company in the quickly changing digital environment of today.