ERP Solutions
Empowering Your Business with Secure and Scalable Cloud Solutions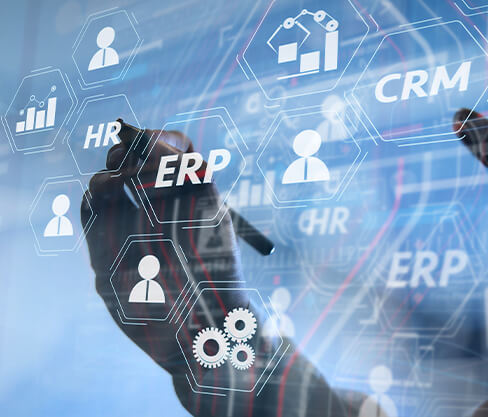 ERP Solutions
Customized ERP solutions for your business needs
We at RedandBlue Applied Innovations are experts at providing complete solutions for the integration and implementation of a variety of applications. We offer end-to-end services to streamline your business processes and increase operational efficiency. Our team has extensive experience working with industry-leading platforms like Microsoft Dynamics 365, Salesforce, SAP, Oracle, and custom ERP platforms.

Our expertise includes thorough project management, change management, and user training, in addition to technical implementation. In order to achieve the desired business outcomes, we recognize that successful adoption and utilization of new applications are crucial. Our team collaborates closely with your business to ensure a smooth transition, offering support and training to enable your staff to make the most of the implemented solution.
Request Service
What Makes RedandBlue Applied Innovations the Best?
A highly skilled team of ERP professionals leaves no stone unturned to develop a high-end ERP system for your business
With the vision and strategic goals of your organization in mind, we design and implement strong, scalable solutions.
Track record of success integrating and implementing top business applications.
Solutions that are specially tailored to your unique business needs.
Extensive knowledge across many different business sectors.
Comprehensive knowledge of project and change management.
Strong training and assistance to ensure that the implemented solution is adopted and used successfully.
ERP integrates business processes into a single system for better planning and resource allocation.
Customer-centric Approach
Understanding application landscape and industry best practices
We at RedandBlue Applied Innovations are dedicated to offering client-centered solutions that produce quantifiable outcomes. Our strategy is distinguished by a thorough comprehension of your business objectives, meticulous planning, and strict execution. Throughout the course of the project lifecycle, we work closely with your team to promote open communication and transparency. Delivering the best ERP application possible across a range of platforms, including desktop, mobile, and web, is our top priority.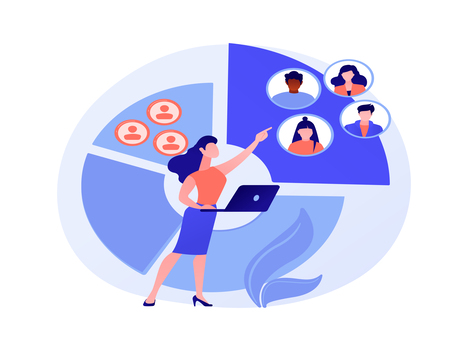 ERP Implementation Services
Be aware of unique business needs to deliver a tailored solution
Enterprise application implementation and integration can be a challenging and important task. Our team of experts is well-versed in the nuances of application deployment, configuration, and customization, ensuring a seamless and effective implementation process. Our knowledge and tried-and-true methodologies guarantee a smooth transition and the best possible use of the selected application, regardless of whether you need a new implementation or seamless integration with your current systems.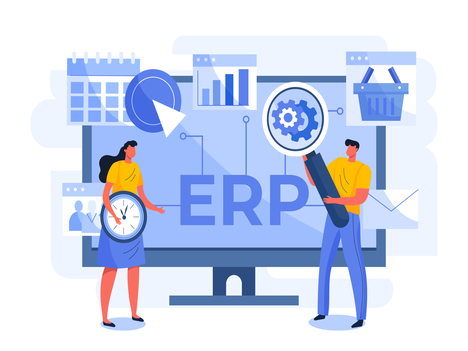 ERP Application Development
A robust extension to application implementation and integration
In order to create feature-rich custom ERP applications that meet the demands of your company, we have extensive experience working across a variety of business domains using the best available technologies and coding languages. We have successfully implemented solutions and integrated applications in a variety of industries, including customer support, BPO, eCommerce, healthcare, and finance. Our ability to provide domain-specific insights and customize our solutions to your specific business challenges and needs is based on our deep understanding of a variety of industries.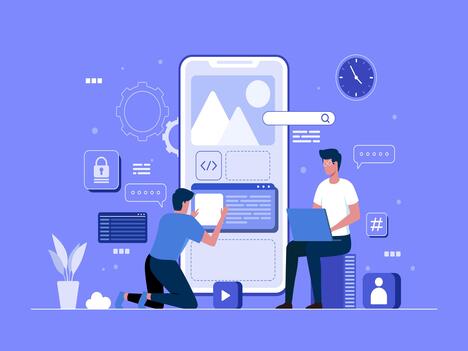 Business Operations Transformation
Develop solid, scalable solutions in line with strategic goals and vision
You gain a dependable partner who is committed to delivering seamless, scalable, and results-driven solutions when you choose RedandBlue Applied Innovations for your application implementation and integration needs. Our team ensures uninterrupted monitoring and support for your ERP system to analyze concerns before they turn into major obstacles. We are dedicated to maximizing technology's potential within your company while streamlining processes and fostering long-term expansion. Experience RedandBlue Applied Innovations' power of seamless business operations.