Media & Entertainment
Etiam lectus lacus, lobortis ac neque non, ullamcorper gravida sem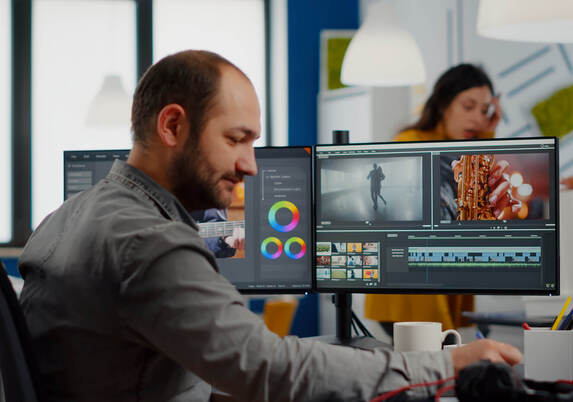 Media & Entertainment
Office Automation and Creative Designing
RedandBlue is a leading provider of innovative solutions for the media and entertainment industry, committed to helping businesses thrive in the digital age. With our expertise in office automation and creative designing, we serve as your strategic partner in driving efficiency and delivering captivating experiences to your audience.
In the fast-paced world of media and entertainment, streamlined office operations are essential for success. RedandBlue offers cutting-edge office automation solutions that optimize workflows, enhance collaboration, and improve productivity. From document management systems to task automation and communication platforms, our solutions empower your team to focus on creativity and innovation while reducing manual tasks and administrative overhead.

Creativity lies at the heart of media and entertainment. RedandBlue excels in providing creative designing solutions that captivate audiences and bring ideas to life. Our team of talented designers and artists specialize in visual storytelling, graphic design, animation, and multimedia production. Whether you need captivating visuals, engaging user interfaces, or immersive multimedia experiences, we deliver creative designs that leave a lasting impact.

With RedandBlue as your media and entertainment partner, you can experience the benefits of our office automation and creative designing solutions. Our commitment to excellence, deep industry knowledge, and cutting-edge technologies make us the ideal choice for optimizing office operations, unleashing creativity, and captivating your audience. Experience the difference with RedandBlue and unlock the full potential of your media and entertainment business.