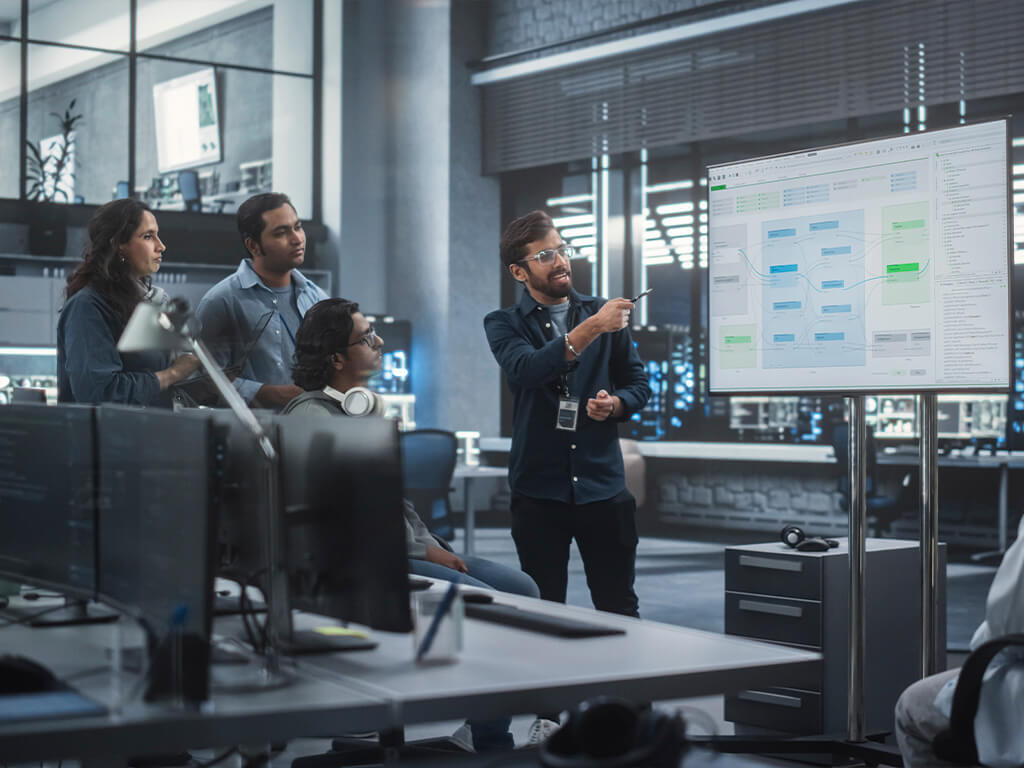 Passionate, Productive & Pioneer
The teams at RedandBlue Applied Innovations are committed to providing cutting-edge solutions that help businesses succeed. We are various teams of experts with varied backgrounds who collaborate to address the particular requirements of our clients.

Our teams are dedicated to delivering the highest levels of quality, dependability, and client satisfaction in everything we do. We are passionate about what we do and take great pride in providing our clients with exceptional results.
Discover Our Skilled, Talented, and Experienced Team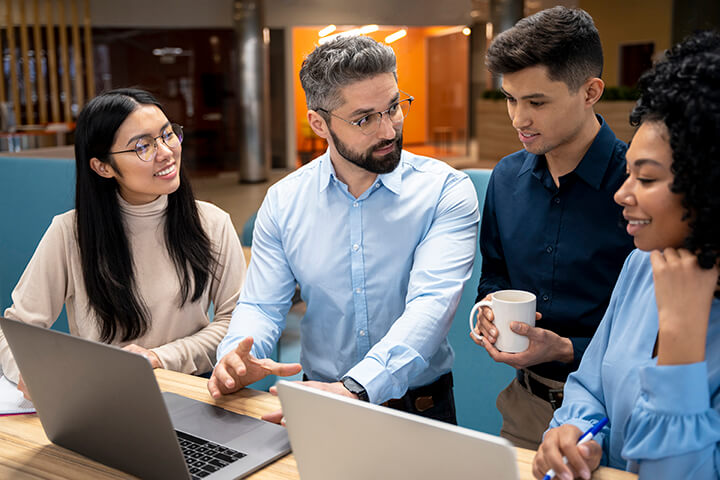 Product Development Team
The RedandBlue product development team is made up of a talented group of experts with a variety of skills who collaborate to turn concepts into innovative products that satisfy our customers' needs.

Our team of project managers, designers, engineers, marketers, and quality assurance professionals collaborates to guarantee that the final product is of the highest quality and fulfils the company's objectives from research to conceptualization, design, testing, and launch.

We collaborate to create state-of-the-art products that satisfy the needs of our clients and are profitable, with each team member bringing their own special set of skills to the table.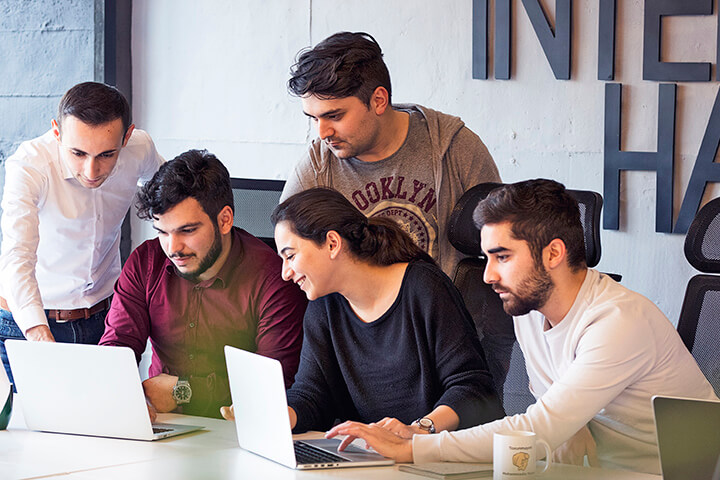 Application Development Team
The application development team at RedandBlue is made up of highly qualified experts who collaborate to develop creative and effective software applications that satisfy the requirements of clients and end users.

We use a variety of development methodologies while adhering to best practices in software engineering to guarantee the timely, high-quality completion of projects. Developing user-friendly, aesthetically pleasing interfaces that are supported by rigorous testing to ensure dependability, scalability, and maintainability is a top priority for our team.

For applications to remain relevant and competitive in a market that is constantly changing, we think they need to be maintained continuously. To produce high-quality software applications that satisfy our clients, we place a priority on collaboration, best practices for software engineering, and ongoing maintenance.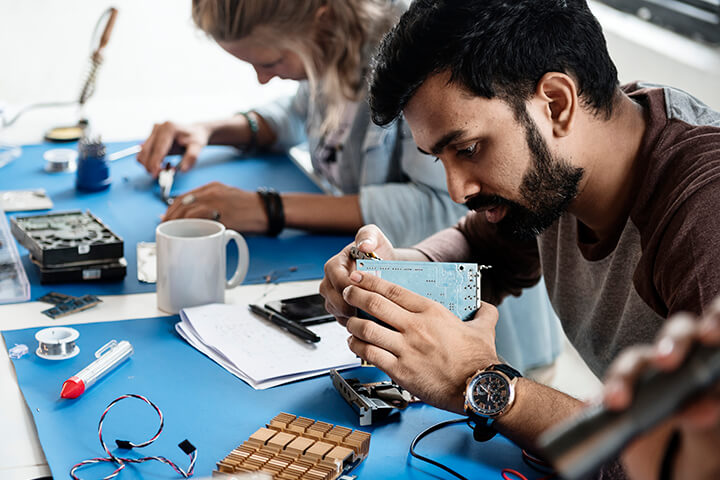 IoT / Embedded Team
The IoT team at RedandBlue creates unique, performance-, efficiency-, and reliability-optimised embedded and IoT systems. We deliver real-time data and insights that support informed decision-making while integrating seamlessly with the current infrastructure.

Our team places a high priority on security and uses best practices to shield networks, devices, and data from unauthorised users and malicious attacks. To deliver the top-notch and most creative solutions, placed at the forefront of technology.

The IoT and embedded team at RedandBlue offers tailored solutions that add value by utilizing the most recent technological developments to build effective, secure, and scalable systems that promote business success.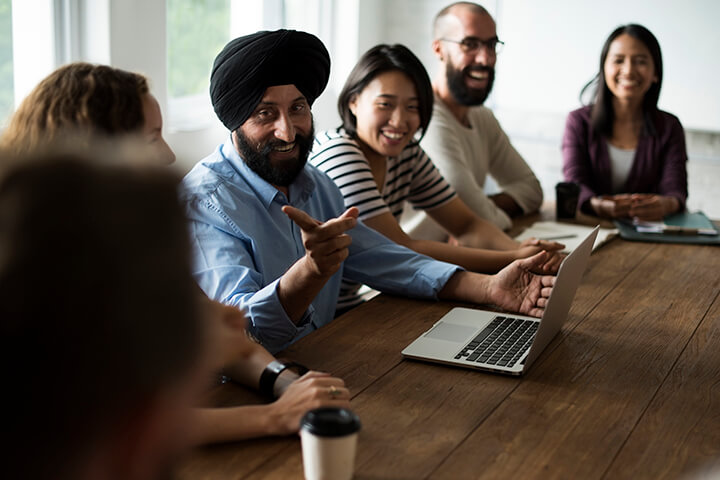 Human Resources Team
Our human resources team at RedandBlue Applied Innovations assists staff members and promotes an environment that is inclusive, diverse, and growth-oriented. We place a high priority on the health and professional growth of our employees and offer advice on work ethic, career advancement, and employee relations.

We encourage a supportive and cooperative work environment while encouraging flexibility, wellness, and work-life balance. Our HR department seeks out and maintains a diverse workforce, fostering an environment where all workers are treated with respect and feel included and valued.

The success of our employees and organization is crucially dependent on our HR team. We are dedicated to fostering a welcoming, diverse, and inclusive workplace where each employee can flourish and realize their full potential.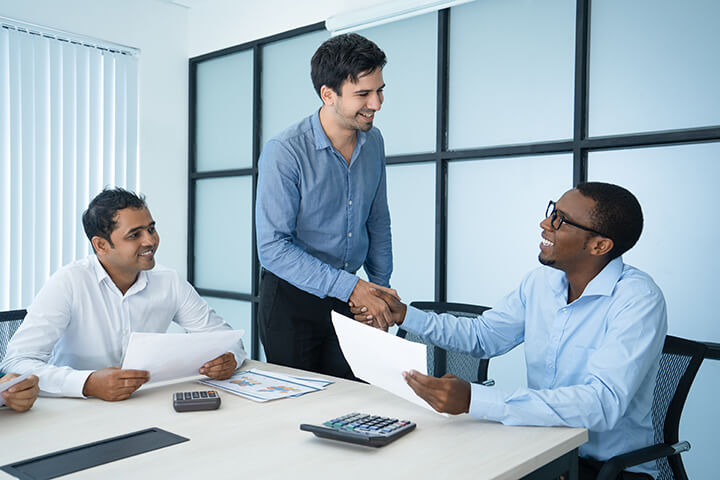 Quality Assurance Team
Our Quality Assurance team at RedandBlue Applied Innovations is dedicated to providing our clients with high quality goods and services that go above and beyond their expectations. To ensure thorough testing and evaluation of each product using the most recent methodologies and tools, we collaborate closely with our development teams.

Since we think that quality is crucial to our success, we work hard to deliver products that are dependable, effective, and easy to use. To make sure that we deliver the best products to our customers, our quality assurance team works constantly to improve our procedures.

At RedandBlue Applied Innovations, our Quality Assurance team is committed to delivering the highest standards of quality and dependability in every good and service we offer.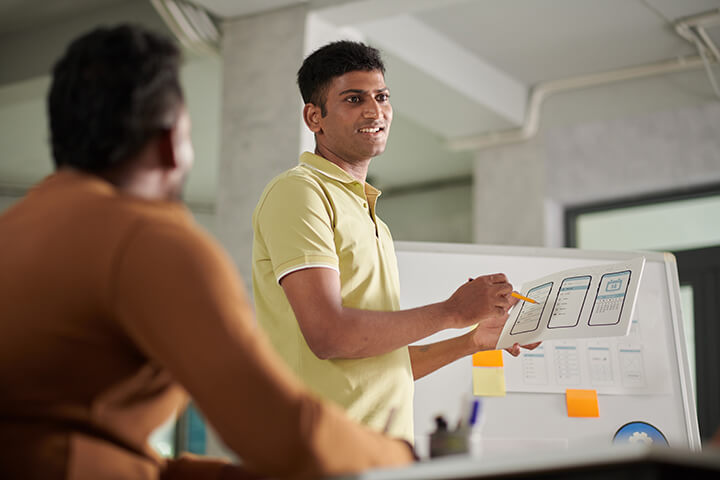 User Experience Team
Our user experience (UX) team at RedandBlue Applied Innovations develops goods and services that offer superb user experiences. To make sure our products meet the needs of our clients and their users, we employ a human-centred design approach, user research, and usability testing. Our team prioritises usability, accessibility, and design consistency.

To us, the success of any product depends on providing an outstanding user experience. Our UX team is committed to developing products that satisfy the business objectives of our clients. Our Quality Assurance team makes sure that our goods and services adhere to the highest standards of quality and dependability and are trustworthy, effective, and easy to use.

At RedandBlue Applied Innovations, we acknowledge the importance of quality in the market. To develop outstanding products and services that satisfy the needs of our clients, our UX and Quality Assurance teams collaborate closely with our clients and development teams from the very beginning of the development process.
Cyber Security Team
At RedandBlue Applied Innovations, our cyber security team is dedicated to safeguarding the data and digital assets of our clients. We regularly conduct security assessments to develop efficient security strategies, and we use the most recent tools and technologies to identify and reduce potential security risks.

To ensure that our clients are protected from rapidly changing cyber threats, we keep up with the most recent security trends and threats. Our team of specialists is qualified to respond to security-related incidents swiftly and successfully, reducing the effects of any potential breaches.

At RedandBlue, we believe that cyber security is critical to the success of any organization. Our cyber security team is committed to offering the highest level of protection to our clients, making sure that their data and digital assets are protected.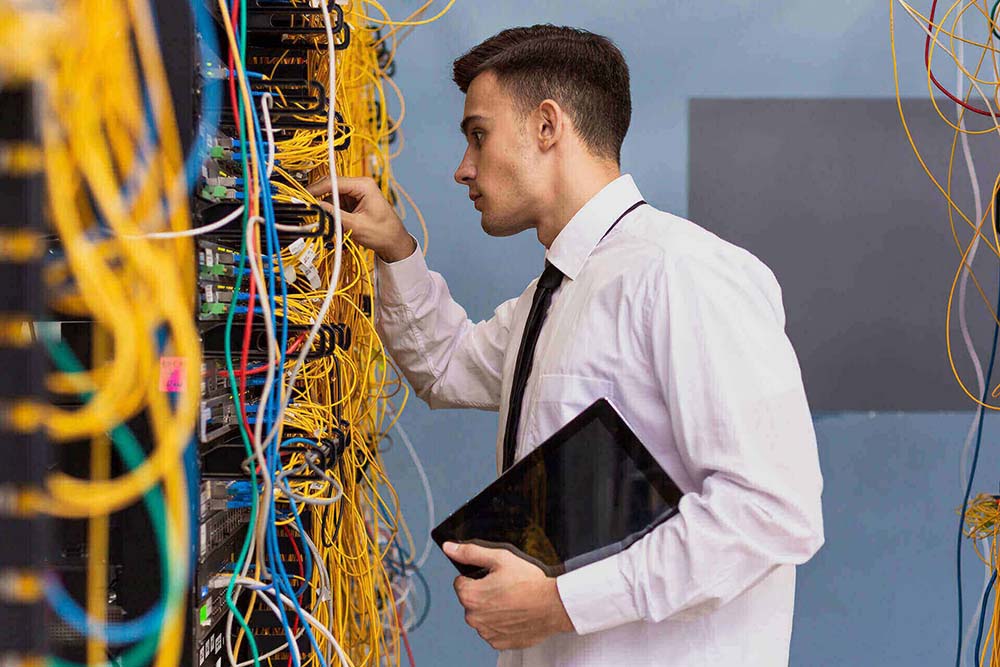 Networking Team
The networking team at RedandBlue Applied Innovations offers clients dependable, secure, and high-performance networking solutions. To design, implement, and manage networking solutions specific to our client's needs, we employ the most recent technologies and sector best practices.

The networking team offers quick response and resolution to any network issues because they are aware of the effects network downtime has on clients' businesses. To ensure prompt and effective problem detection and repair, we constantly monitor our clients' networks.

RedandBlue Applied Innovations believes that a reliable and secure network infrastructure is critical to any business's success. The goal of our networking team is to offer clients high-performance networking solutions that are tailored to their particular requirements and offer the utmost security and reliability.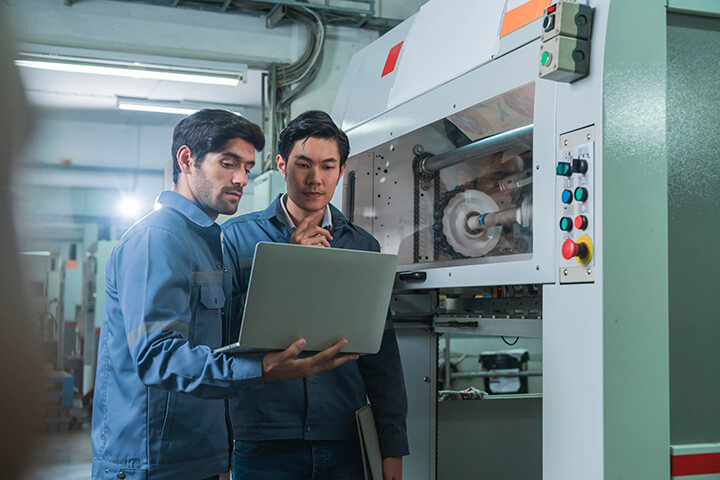 Systems Engineering Team
At RedandBlue Applied Innovations, our Systems Engineering team is dedicated to designing, implementing, and maintaining complex systems that meet our client's unique requirements. Utilising the most up-to-date tools and technologies to guarantee dependability, scalability, and efficiency, our team of experts works closely with our clients to develop customised solutions that address their unique business requirements.

To make sure that our clients' systems are always performing at their highest level, we offer ongoing support and maintenance services. In addition to meeting each client's specific needs, our Systems Engineering team is dedicated to offering the highest level of efficiency, scalability, and reliability.

We at RedandBlue Applied Innovations think that systems engineering is essential to any company's success. In order to guarantee reliability, scalability, and efficiency, our Systems Engineering team is committed to delivering tailored solutions that address the specific needs of each of our clients.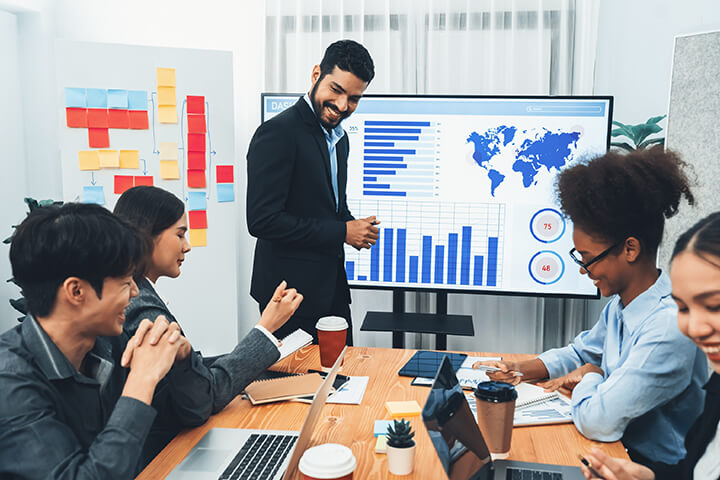 Analytics Team
Our analytics team at RedandBlue Applied Innovations assists clients in making data-driven decisions. We collect, process, and analyze data using modern tools and offer specialized analytics solutions that are tailored to particular business needs.

We work closely with clients to ensure ongoing support and training, and our team of experts has extensive experience in data analytics, visualization, and science. The analytics team at RedandBlue Applied Innovations is committed to giving clients the knowledge and tools they need to use their data to fuel growth and success.

We at RedandBlue Applied Innovations believe that analytics are essential to business success.