News Letter
RedandBlue Participates in IoT India Expo 2018!
April 17, 2022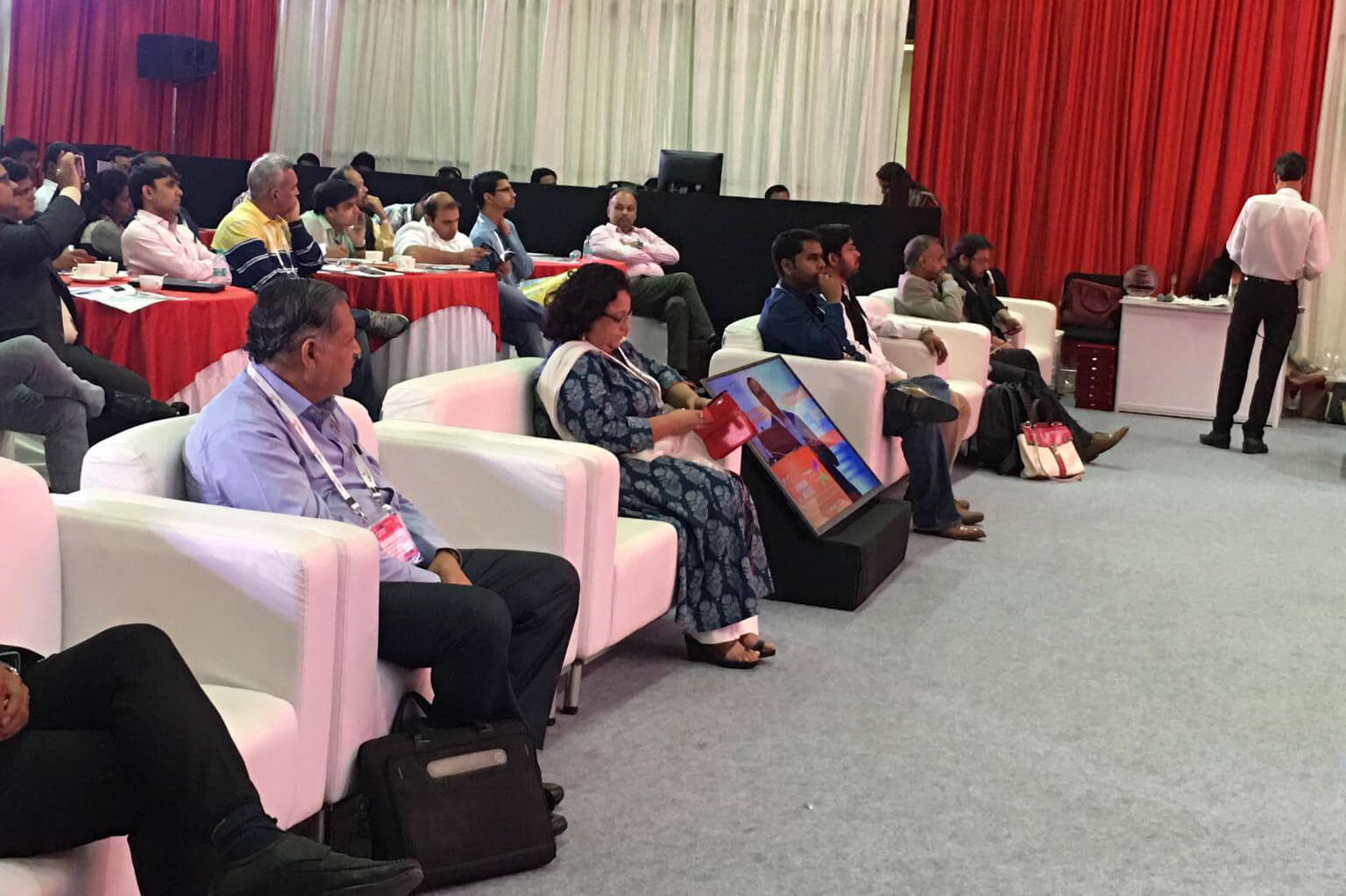 We are thrilled to announce that RedandBlue recently participated in the prestigious IoT India Expo closed on 9 March 2018. As a leading provider of innovative business solutions, we were excited to be a part of this esteemed event that showcases the latest advancements in the Internet of Things (IoT) industry.

IoT Expo India 2018 was graced by the presence of two esteemed personalities: the Honorable Prime Minister of India, Shri Narendra Modi, and the Honorable Vice President of India, Shri Venkaiah Naidu. Their presence added great significance to the event, reflecting the government's commitment to promoting technological advancements in the country.

The IoT India Expo is one of the largest and most influential events in the IoT domain, hosted by India Trade Promotion Organization (ITPO) and Exhibitions India Group (EIG). It brings together industry experts, technology enthusiasts, thought leaders, and leading companies to explore and discuss the transformative potential of IoT. The event provides a platform for networking, knowledge sharing, and collaboration, driving the growth and adoption of IoT technologies in India.
Key Speakers
The expo recorded 20,000 visitors, 684 participants from 28 countries and 180 speakers who shared their insights and expertise on various IoT-related topics. Prominent industry leaders, researchers, and innovators delivered enlightening talks and presentations, highlighting the latest trends and advancements in IoT.
Participating Companies
We had the privilege of participating alongside renowned organizations such as Nokia and Ujjain Smart City Limited. This provided an excellent opportunity for networking, exchanging ideas, and exploring potential partnerships that can further accelerate the adoption of IoT solutions in India.
As a pioneer in delivering cutting-edge business management solutions, RedandBlue showcased its expertise and commitment to driving digital transformation through IoT. Our team demonstrated how our products and services leverage the power of IoT to enhance business operations, improve efficiency, and enable data-driven decision-making.

At our booth, visitors had the opportunity to learn more about our IoT-enabled solutions and witness live demonstrations of how our offerings integrate seamlessly with IoT devices and sensors. We showcased how our ERP system leverages IoT data to optimize inventory management, monitor equipment performance, and enable predictive maintenance.

Furthermore, our representatives engaged in meaningful conversations with industry peers, potential clients, and technology enthusiasts, discussing the immense potential of IoT in various sectors and exploring potential collaborations to drive innovation forward. One of the highlights of our participation in the IoT Expo India 2018 was the launch of our revolutionary product in the magazine. Our team had been tirelessly working on developing an innovative solution that harnesses the power of IoT to simplify everyday life.

We were thrilled to be a part of the IoT India Expo 2018, and we are grateful for the opportunity to contribute to the growth and development of the IoT ecosystem in India.

To learn more about our IoT solutions and how RedandBlue can help your business harness the power of connected technologies, visit our website or get in touch with our team.