News Letter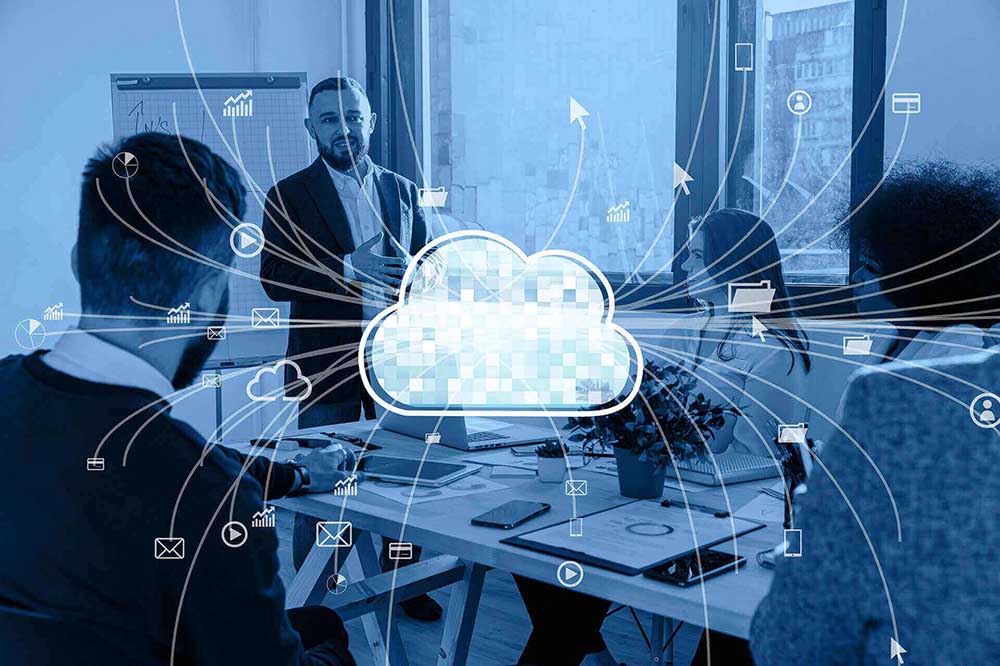 Introducing our New Age Cloud ERP Solution
April 17, 2022
We are excited to announce that RedandBlue, a leading provider of business management solutions, is launching its revolutionary Cloud ERP system. Designed to meet the evolving needs of businesses, our new solution offers simplicity, accessibility, customization, automation, and cost-effectiveness.
Simple to Use
RedandBlue's Cloud ERP is built with user-friendliness in mind. We understand the importance of an intuitive interface that allows users to navigate effortlessly through the system. No extensive training or technical expertise is required, making it easy for businesses to adopt and implement.
Access from Anywhere
In today's fast-paced world, it's crucial to have access to your business information anytime, anywhere. Our Cloud ERP enables you to access your data securely from any device with an internet connection. Whether you're in the office, on the go, or working remotely, you can manage your business operations seamlessly.
Customize to Your Business Model
Every business has unique requirements and workflows. With RedandBlue's Cloud ERP, you can tailor the system to align with your specific business model. From configuring workflows to defining user roles and permissions, our solution empowers you to personalize the ERP to suit your organization's needs.
End-to-End Automation
Say goodbye to manual, time-consuming tasks. Our Cloud ERP automates various processes, enabling you to streamline your operations and increase productivity. From generating invoices and managing inventory to processing payroll and tracking sales, our solution handles the entire range of business activities.
Finally Cost-Effective
RedandBlue's Cloud ERP is designed to be cost-effective, especially for small and medium-sized businesses. By adopting our solution, you can eliminate the need for expensive on-premises infrastructure and maintenance costs. We offer flexible pricing plans to ensure affordability without compromising on quality.
Core Features/Modules
Our Cloud ERP includes a comprehensive set of modules to cover all aspects of your business:
HR Module: Manage your human resources efficiently, from recruitment and onboarding to performance evaluation and employee data management.

CRM: Build and nurture strong customer relationships with a centralized customer relationship management module that helps you track leads, manage interactions, and improve customer satisfaction.

CMS: Take control of your content management needs with an integrated CMS module. Publish and manage your website's content, ensuring a seamless online presence.

Payroll: Simplify payroll management by automating calculations, tax deductions, and compliance with employment regulations.

Support Management: Enhance customer support processes with a dedicated module that helps you track and resolve customer issues efficiently.

Accounts & Finance: Streamline financial operations with features like general ledger, accounts payable/receivable, budgeting, and financial reporting.

Sales: Optimize your sales processes, track opportunities, and monitor sales performance to drive revenue growth and improve customer satisfaction.
We believe that our new Cloud ERP solution will empower businesses of all sizes to thrive in the digital era. Stay tuned for further updates and announcements. To learn more about RedandBlue's Cloud ERP and how it can benefit your organization, please visit our website or contact our sales team.